Our Approach
At Fractal Educational Systems we provide professional development support for teachers and non-profits.
Our mission is to approach organizations and their staff with respect, appreciating the complexities of their everyday life, and facilitating unique connections between latest research and theory to support and inspire their daily work of improving child, family, and community outcomes.
Our approach is inspired by a number of philosophies including Howard Gardner's multiple intelligences, the Reggio Emilia Approach, and Anti-Bias Education.
Our Story
Since 2008 we've focused on developing and implementing innovative models to assist in building and maintaining best practices for education programs and communities.
Our name is inspired by fractals in nature: a visual expression of a repeating pattern that begins simply and becomes more progressively complex. We believe the same phenomenon is observed in educational systems. Internally, these patterns may not be easily seen. Our programs benefit from external perspectives that view a different approach leading to positive growth and order, similar to the perspective needed to see the patterns of a fractal.

Meet Our Founder
Melissa Wilhelm founded Fractal Educational Systems after she presented at an ACWA conference in Sydney, Australia. She was inspired to develop and disseminate innovative strategies and methods from around the globe to better serve vulnerable children and their families.
Melissa believes in approaching education through a variety of levels: research and evaluation, program evaluation supports, strength-based guidance, on-site coaching, virtual coaching, professional development trainings, and strategic planning for organizations.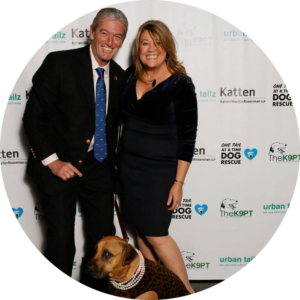 She is an advocate for her own community by taking personal time to educate teachers on necessary skills to better provide for their students. Melissa also spends her free time volunteering at a local animal rescue that is near and dear to her heart.